Credit Unions preparing to increase market share as consumers worry about bank exits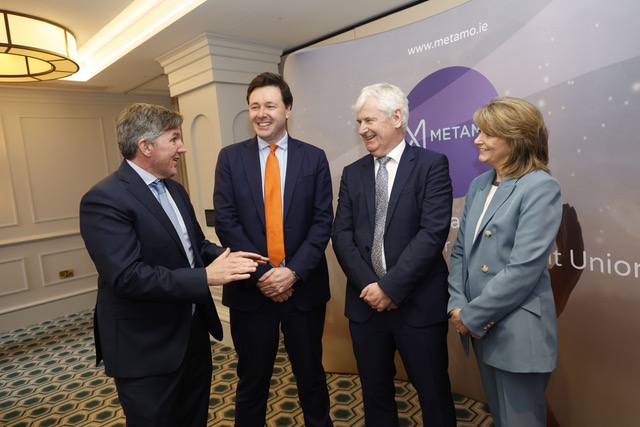 Call comes as 82% of people believe bank exits will negatively impact consumers
Research shows that greater digital services the most important consideration for increased use of credit unions
Opportunity clear for credit union sector as almost one quarter considering opening accounts while 44% with accounts plan to increase use
Dublin, March 20th: Metamo, the joint venture between Fexco and 16 of Ireland's largest credit unions, has today called for greater innovation and collaboration in the credit union sector. The call comes as 82% of the public fear that the decrease in competition caused by the exit of pillar banks will negatively impact consumers.
Consumer research, conducted by Amárach Research on behalf of Metamo, has demonstrated both the challenges and opportunities for the credit union sector as banking choice reduces. An increased digital service offering by credit unions was considered the most important thing to attract consumers, ranking ahead of lower interest rates and a greater insurance product mix. This comes as almost 25% of people are considering opening a credit union account.
The results will be part of a discussion on the future of credit unions today, as the heads of Ireland's largest credit unions gather at the launch of Metamo's Quantum AI lending system at an event attended by Minister Jennifer Carroll MacNeill.
Quantum AI uses Open Banking technology to significantly reduce paperwork. It can grant approvals in as little as three minutes where previously the traditional paper-based system could take several working days.
Quantum AI is integrated into credit unions current core and digital services including mobile apps. This enables borrowers to get loan approval remotely, by phone or in person within minutes. This increased accessibility coupled with accelerated loan approval times supports the credit union sector as it aims to take a larger share of the consumer banking market.
Speaking before the event, Alan Kelly, Metamo CEO, said: "Credit unions are a vital and trusted pillar of their communities, but many are challenged to bridge the gap to compete with other financial services institutions. Unsurprisingly, the recent exit of retail banks is something that consumers are worried about. Credit unions have an opportunity to play a greater role in the banking ecosystem however they must innovate to meet consumer needs. At Metamo, we are dedicated to creating the technology and services to allow credit unions to transform and grow to meet member demands and strengthen bonds with their communities."
The Quantum AI system has already been introduced in a number of credit unions. It has been found to significantly reduce the level of administration work carried out by loan officers. The increase in capacity enables Loan Officers to focus on additional products and services such as the targeting of business lending and mortgages.
Minister Jennifer Carroll McNeill said: "I am delighted to see Credit Unions are continuing to evolve to meet the needs of their customers. People across Ireland are looking for better access to banking services. Credit Unions who are embedded in their local communities are best placed to know what services their customers want.  I want to help Credit Unions to compete, grow and thrive in what has become a fast paced and highly competitive market – especially with the onset of new technologies which brings financial services directly to people's fingertips."
"The latest research shows that loan decision time is an important factor for those seeking financial services providers. The adoption of Quantum AI and its integration with existing digital services will enable credit unions to compete with larger service providers such as banks, while retaining the personal element that is such a crucial component of the trust members have in their credit unions," Alan added.
David Malone, CEO of the Irish League of Credit Unions, commented: "The continued digitisation of the credit union sector serves to further enhance the unrivalled excellent customer service credit union members experience on a daily basis. The Irish League of Credit Unions recognises the importance of combining 'tech' and 'touch' to offer a full range of choices to members in credit unions across the country – for those who want the in branch personal touch, and for those who wish to transact online or through their mobile."
Utilising leading edge technology, the system uses AI insights from each credit union's past loan data in conjunction with Open Banking, CCR and Standard Underwriting Rules to deliver fast, efficient, and consistent personal loan approval. Crucially, the service does not issue rejections – any loan that is not approved by the technology is manually analysed by the inhouse credit union lenders.